March 10, 2017
The Women's Network (BAMER) celebrated International Women's Day 2016 today, 8th March, at the Sobell Leisure Centre in Islington. The celebration was organized by IMECE, KMEWO and LAWA, and all the women we work with were invited.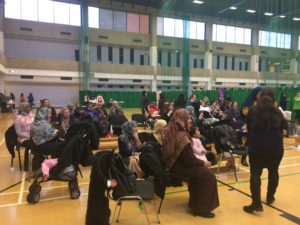 KMEWO rises with Nadia Murad and Billion Women Rise on 3rd August 2016
August 3, 2016
This August 3rd marks the two-year anniversary of the brutal attack of the Yazidi people in Sinjar Province in the Northern region of Iraq, Two years since IS (Daesh) stormed towns, villages, and historic homelands of the ethno-religious group, killing over 5,000 men and elders, enslaving over 7,000 women and children and displacing over 400,000 more.
June 23, 2016
KMEWO is very proud to have reached the finals in the National Lottery Awards for the title of Best Voluntary/Charity Project Category this year.
Final report on a series of Rosa's FGM workshops
June 18, 2016
Seven training workshops were delivered between 13th February 2016 and 24th May 2016.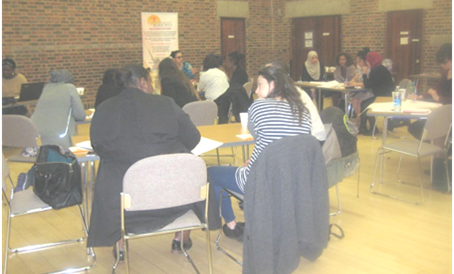 Free BAMER Women's Conference: Challenging inequalities, bridging gaps and ensuring fairness
September 30, 2015
The conference will deconstruct the various layers of BAMER and women's specialism with an aim to redefining BAMER women's specialism and highlight its importance for the women from BAMER communities to have equal rights and have better access to services.
KMEWO invites you to attend Lost in Translation, No More!
August 13, 2015
Key findings and Lessons learned from KMEWO's "Women Learning for Living" Project  is ready to be shared with our sister organisations , peers and local statutory and main stream services that supports women in Adult Education, Learning ,Volunteering, Employment and DV issues .
May 19, 2015
Despite a decrease in funding, KMEWO has continued to provide advice and support to women from the Kurdish, Middle Eastern and North Africa communities on issues affecting their daily lives. With the help of our Advice Worker, KMEWO continued providing practical and emotional support, advice and information for Kurdish and Arabic speaking women from our offices in Caxton House.
The Film that changed the law in Iraqi Kurdistan
November 4, 2014
Screening of Dropping the Knife, the Iraqi Kurdish film that led to FGM being criminalized in the region, followed by a presentation by Mr Falah Shakaram, a lawyer and anti-FGM campaigner specialising in managing human rights programmes at international NGOs in Iraq.
Justice for all 'honour crime' victims!
September 13, 2014
On 7 July, I attended a meeting at the House of Commons, hosted by Jeremy Corbyn MP, about honour killings in Iraqi Kurdistan. The meeting was called by the Kurdish and Middle Eastern Women's Organisation (KMEWO).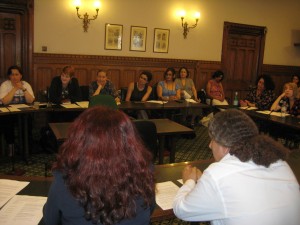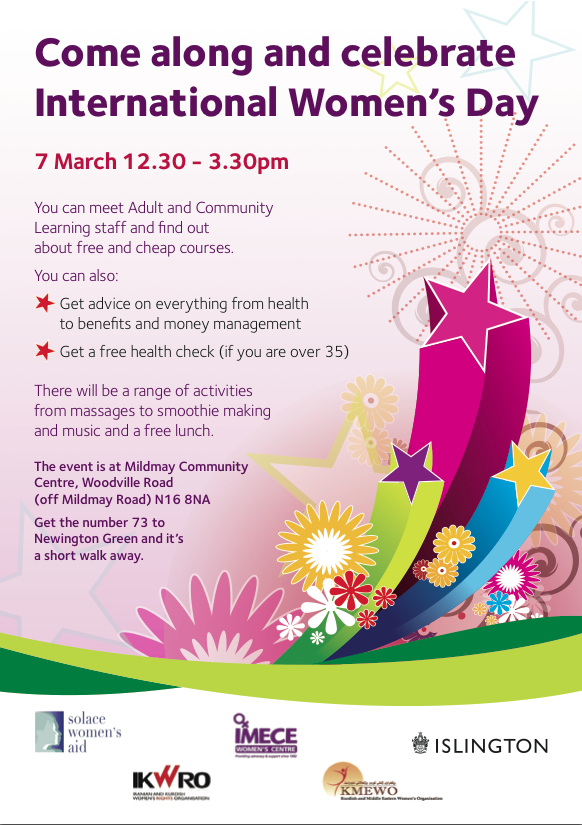 'For Honour and Love' Booking Form                                                        'For Hononur and Love' Programme
The launch of our new training resource produced in collaboration with 18 And Under and the Nationwide Foundation will be an exciting opportunity to explore current policy initiatives around honour-based violence.  The event will opened by London's Green Party MEP, Jean Lambert and discussions will be enriched by a panel of specialists.  Each film short explores a different aspect of Honour-based violence; the threat of honour killing, forced marriage, female genital mutilation and issues relating to isolation and control.