On 16 November 2014 KMEWO ran another workshop on FGM which attracted twenty-two women, mostly Kurdish from Turkey. None of the women have any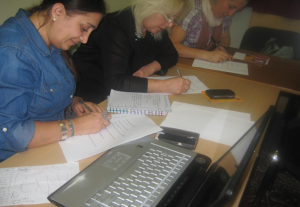 actual knowledge of FGM and were all very surprised and amazed about the practice. Many attendees expressed that whilst it is very unlikely that their families and friends would ever consider having it done to their children, they were still willing to become ambassadors in the fight against FGM.
The workshop was held at the Kurdish Advice Centre in Haringey and participants asked for another session to be held for women who were unable to attend the last one.