This is a summary of the FGM workshop, which was held at Hannibal House on Friday 27th. June 2014. The workshop was facilitated by Sawsan Salim and attended by twelve women. None of the women had undergone the procedure and their knowledge of the process was largely non-existent. Of course the all heard about it but they did not understand the different types and were oblivious to the traumas and the after effect of the practice on the victims.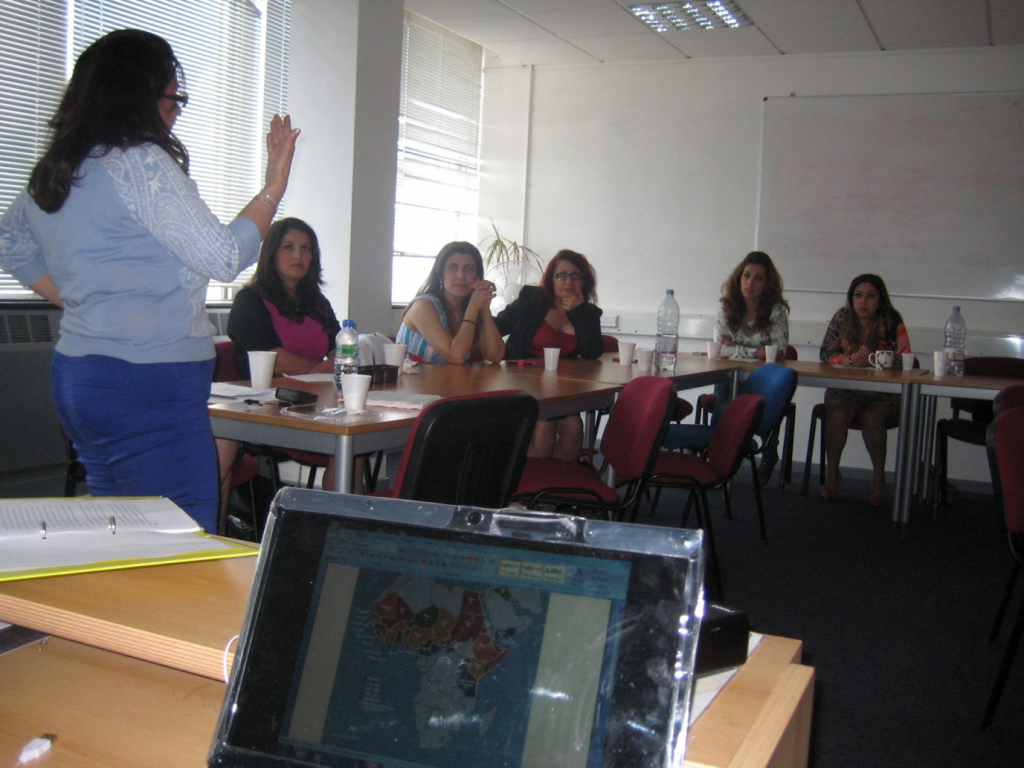 With the help of visual aids Sawsan explained the different types of FGM, which everyone found very distressing and had difficulties understanding why it is at all necessary. Much discussion ensued about the pain the women must have gone through and they all expressed their appreciation to their parents and in some cases, brothers, from deciding not to let it happen to them.
Struck by what they have learnt and saw the women all agreed to become volunteer champions and to actively speak to families and friends about the practice and to help in any way possible to bring about its demise. They have all asked for copies of the visual aids which they can use to re-enforce the message that FGM is wrong, it is cruel and that it is illegal in this Country.
KMEWO will be running other workshops on FGM over the next twelve months and details of the time and locations can be obtained by contacting Sawsan Salim on 020 7263 1027, Mob. 07748 851 125; E/M: sawsansalim@yahoo.com
These workshops are funded by a grant from Rosa, to which we would like to express our gratitude and appreciation.
 Prepared by Sawsan Salim
Date: 01/07/14